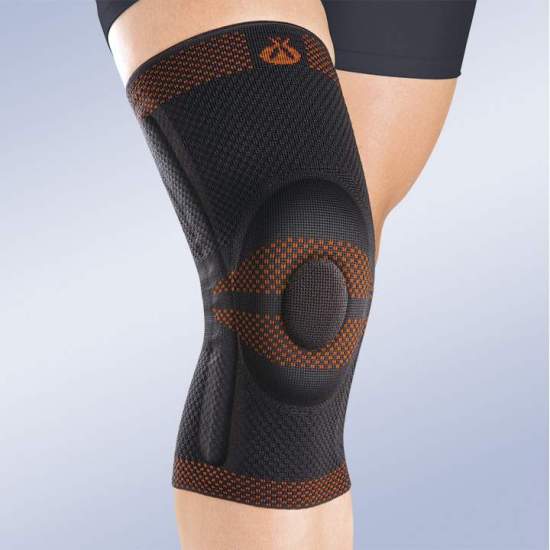 BREATHABLE ELASTIC KNEE PAD CLOSED WITH SILICONE RETREAT AND SIDE STABILIZERS
Made in three-dimensional knitted fabric, providing greater transverse elasticity while exerting the necessary compression in each area, this new concept of knitted fabric provides a better fixation on the skin and stability during movement, not requiring any system of fixation. It incorporates a viscoelastic ring-shaped pad that controls the control of the patella and which, in the manner of stops, prevent or reduce the displacements of the latter in the upper or lower lateral direction.
Your question has been sent! We'll answer you as soon as possible.
Sorry! An error has occurred sending your question.