Orthopedic insoles as
We are happy to announce that we have platforms biomechanical gait analysis static, dynamic and posturológico biomechanical Analysis and gait analysis

STATIC ANALYSIS

Cartography with calculation per zones. Different visualizations (3D isopressure, thermal). Printing 1: 1 scale. Taking real action ...

DYNAMIC ANALYSIS

Also: Mosaic stance phase, comparing up to 4 steps, image synchronization with webcam, all kinds of biomechanical graphics ...

ANALYSIS POSTUROLÓGICO

Electroestabilograma, Romberg analysis, stability plots ...

Characteristics:

New sensor technology "artificial skin".
Capturing 200 frames per second.
Simplicity in use.
No calibration required.
New ultra light weight (2 kg) model.
Base aluminum and high strength methacrylate.
Surface high strength polycarbonate.
New improved software Medicapteurs exclusive.
Importing images.
Possibility of measurements on images.
Exportpdf data.

With the new T-Plate platform, we can make a complete study patients in both static and dynamic, thus obtaining a complete and detailed information to subsequently make orthotics that each person needs específicamnete.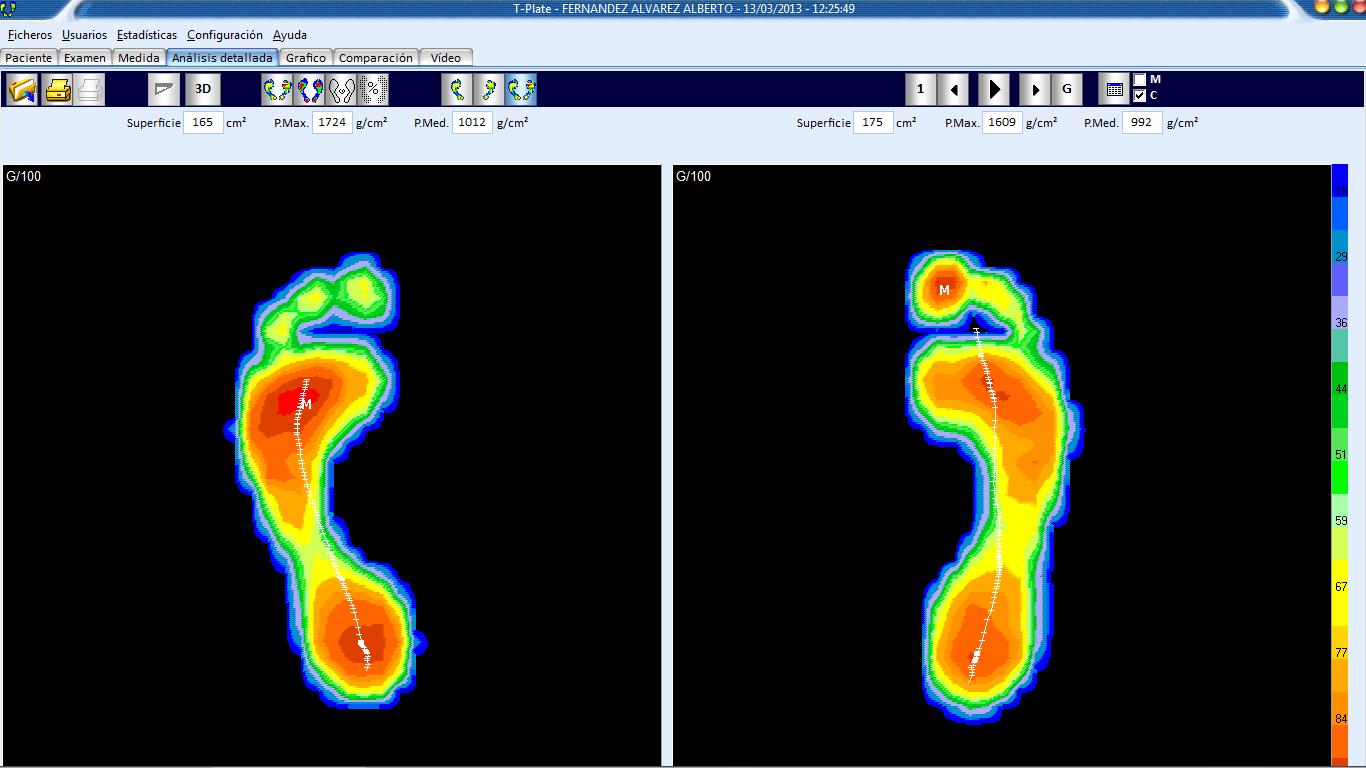 Vision 3D tread
Contents and assessment of the forces exerted each foot individually.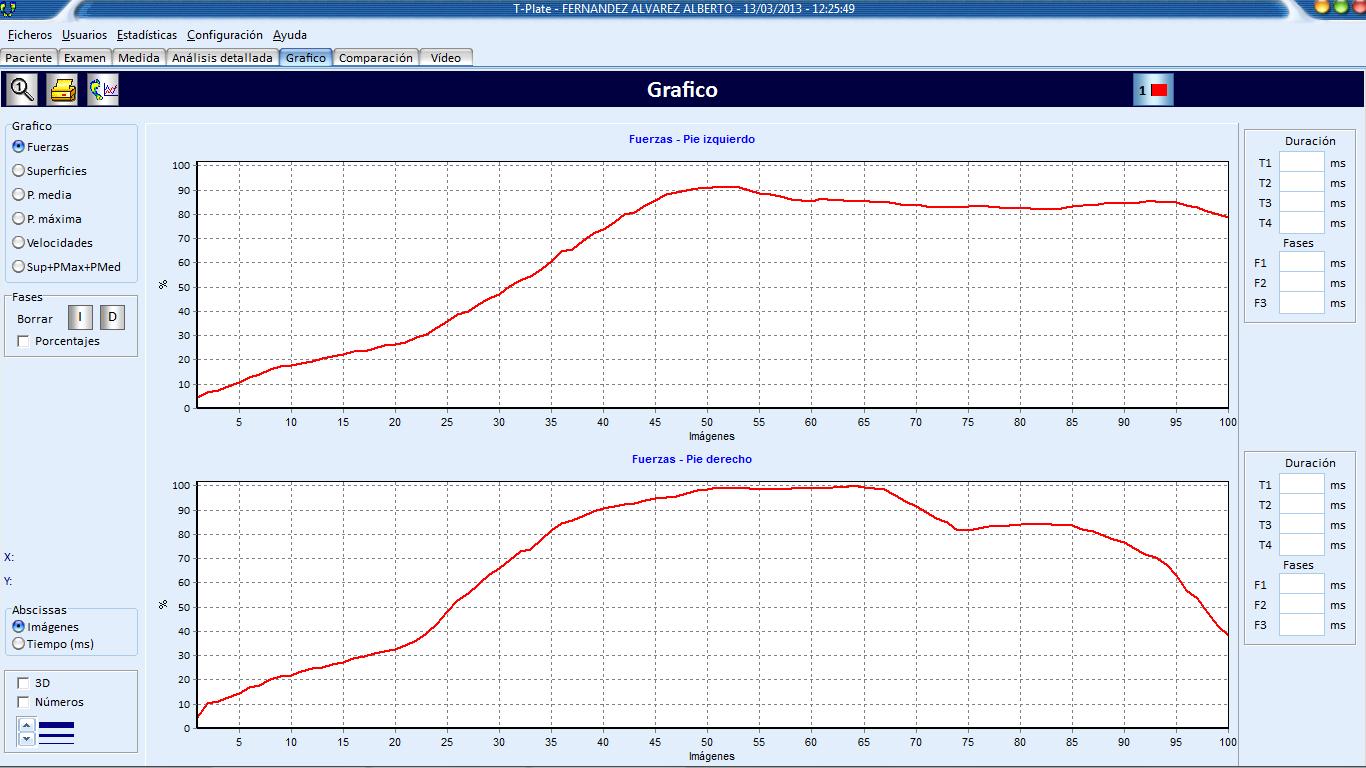 The system indicated by percentage, each point on the tread, giving this a very technical, concise information.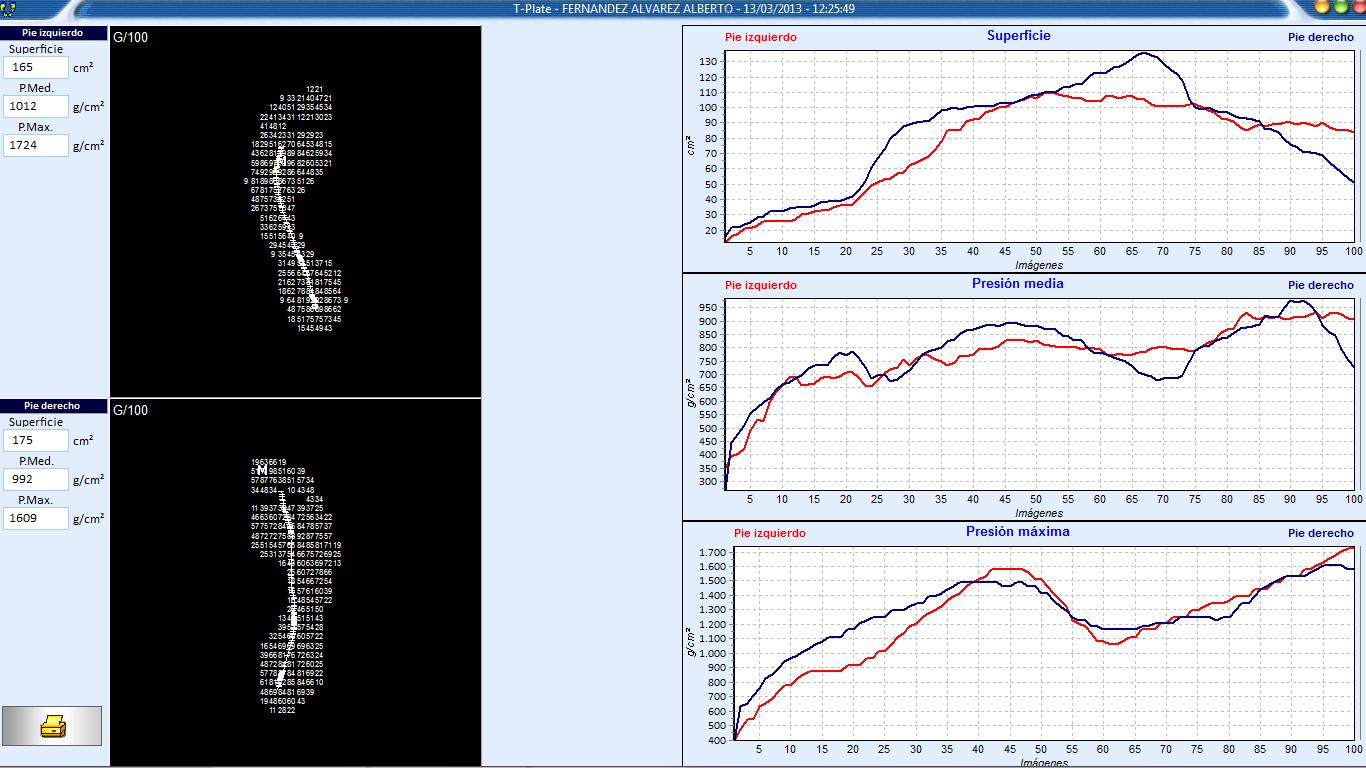 Separate analysis of each foot during all phases of gait.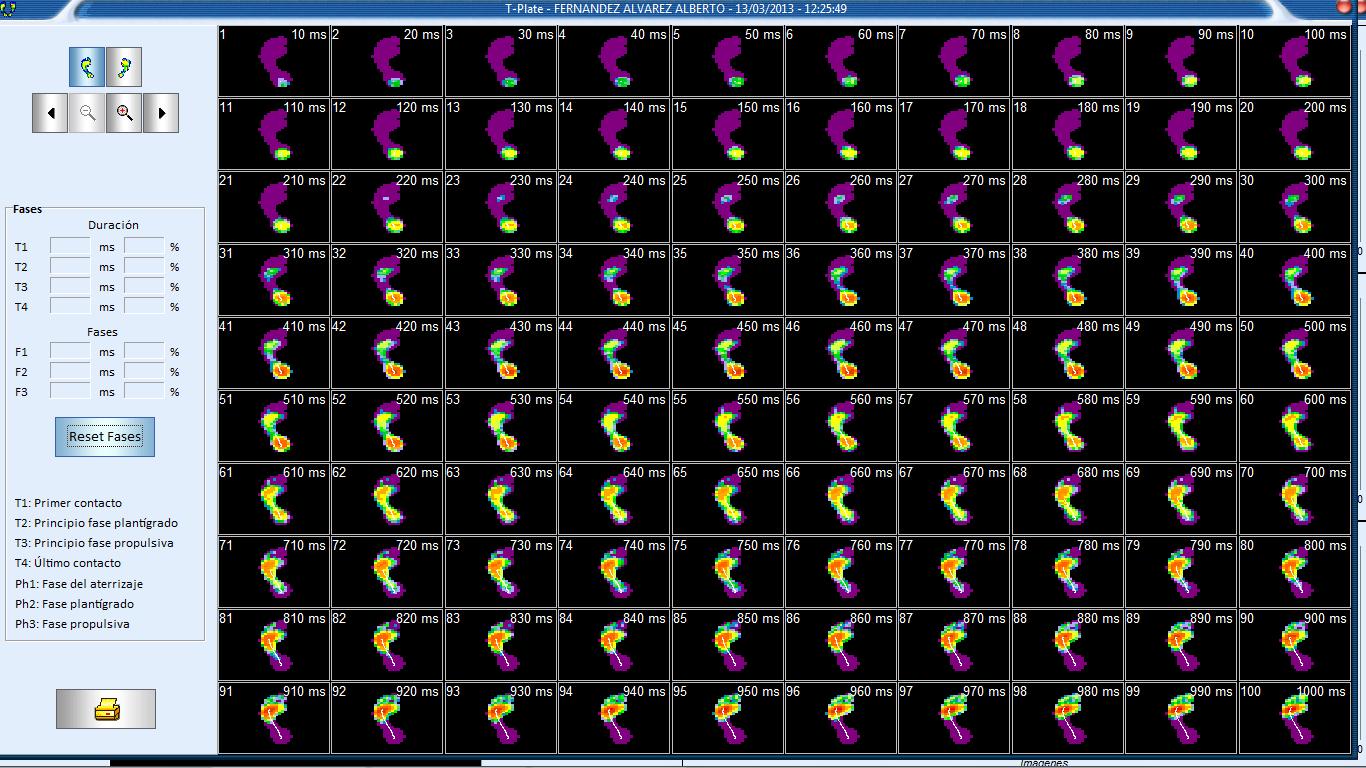 Call us at

976 225 883

and ask