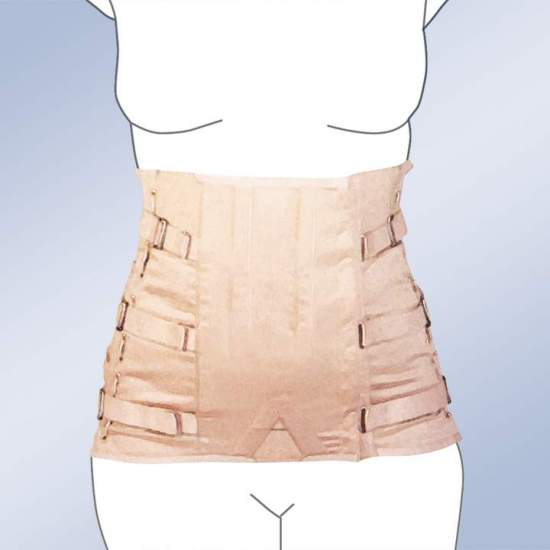 FAJA SACROLUMBAR SEMIRRIGIDA SHORT LADY CORSETERIA 2010-S
Girdle made of 100% cotton material, straps with buckle closure, plastic whales and regulation side lacing. Standard and custom manufacturing. Ciere standard clasp. Possibility of special closures in zip, Velcro-ring or giant clasp.
Your question has been sent! We'll answer you as soon as possible.
Sorry! An error has occurred sending your question.