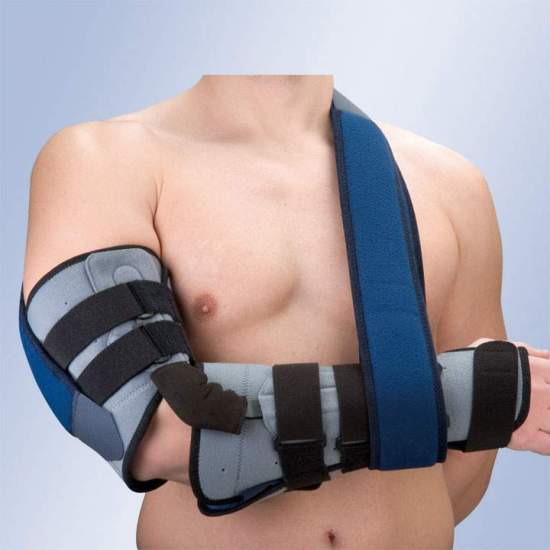 ORTHESIS OF ELBOW WITH PALMAR FERULA AND CONTROL OF FLEX-EXTENSION 94301
Consisting of one arm and one forearm valve connected to each other by a single-center joint with the possibility of adjusting flexoextension from 0º to 90º in intervals of 30º in 30º.
Your question has been sent! We'll answer you as soon as possible.
Sorry! An error has occurred sending your question.