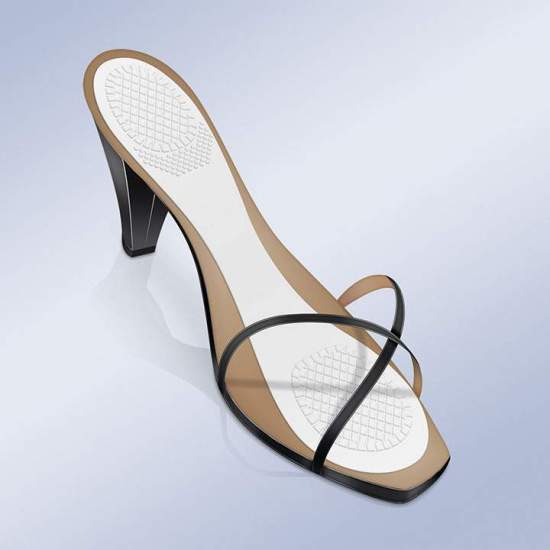 3/4 IN GEL ADHESIVE TEMPLATES WITH HEEL AND ANTEPY DISCHARGE ZONES PS-22
Adhesive inserts with non-slip gel and invisible in 3/4 that absorb pressure and provide comfort to the feet while wearing your favorite shoes (heels or flat shoes) all day, either at work or during your leisure time. These ultra-thin insoles fit comfortably inside the shoes avoiding the burning sensation in the feet. The unloading zones, strategically located, provide additional cushioning under the heel and forefoot.
Your question has been sent! We'll answer you as soon as possible.
Sorry! An error has occurred sending your question.